Last weekend Hubs and I attended a funeral service for his Grandmother. We have never been very close with this particular Grandmother so while the news of any family passing is sad, the service for us was not devastating.
There was actually a break in rain and it was warm and sunny.
Being 8 months pregnant meant I didn't have a single suitable dress in my closet that actually fits. What better reason to sit down and start sewing, right? I had a nice black linen blend and this Cynthia Rowley pattern in my stash that I thought would have plenty of ease and room for my increasingly large self.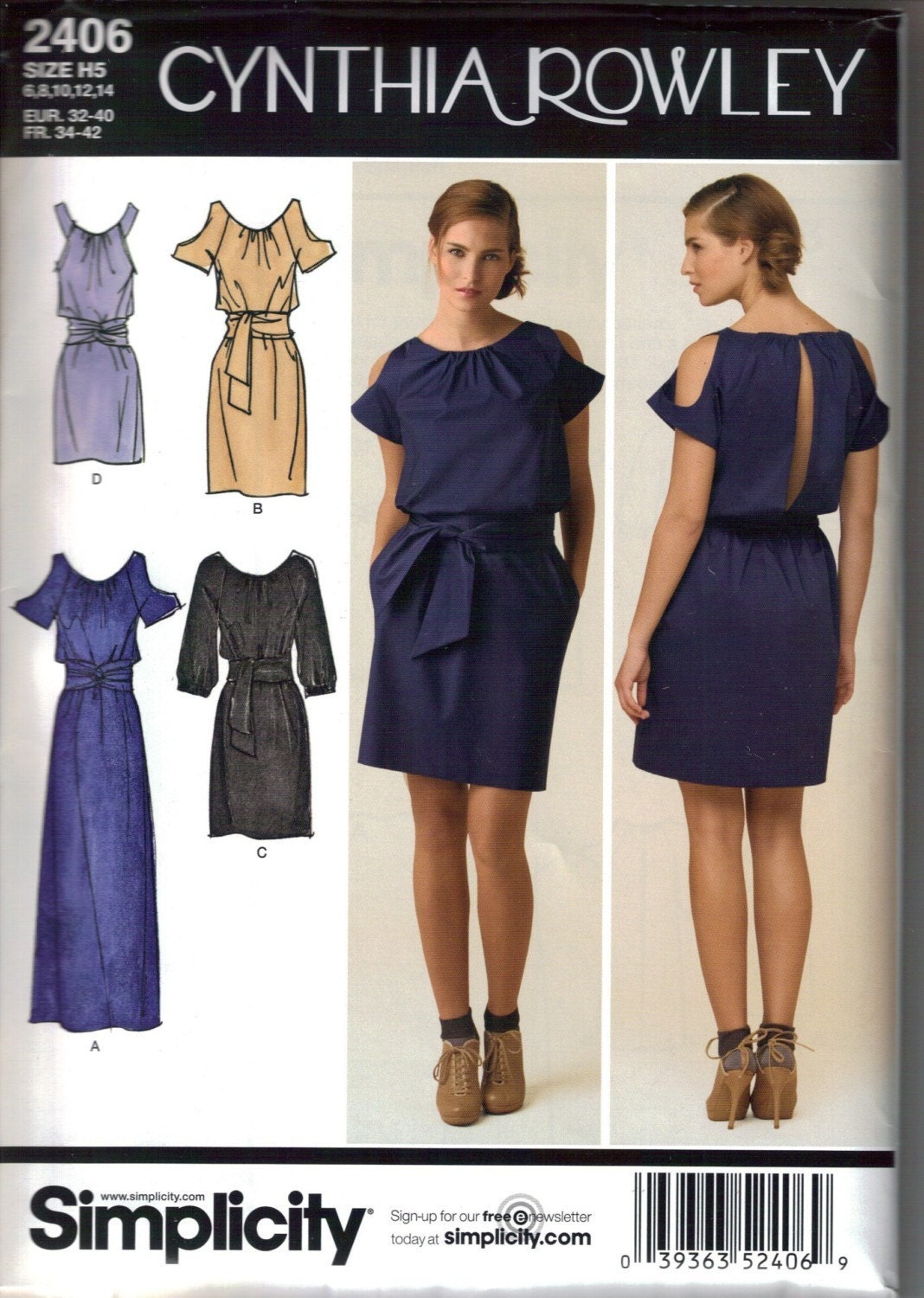 I made view C with a few alterations. First, after reading some other reviews of this pattern I completely eliminated the rear zip. I only had a few days in which to complete this dress and let's just say zippers and I have not had the best history. I didn't want to fuss around with it and the wide neckline pulls over my head just fine without it. Also, since this dress was for a funeral, I didn't think the open back was appropriate so I just stitched the whole thing closed. I think it turned out great. I cut a size 10 on top grading the belly and hips out to around a 12. If I were to sew this again I think I'd cut an 8 on top as it is a tad loose. The belly and hip area was just perfect for my ballooning self!
I love the pockets on the this dress! Other reviews have mentioned they thought the instructions for the pockets were unnecessarily complicated. I actually didn't find that to be the case at all. I was a tad confused initially, when reading over the instructions before cutting and sewing, but once I had the pattern pieces in hand it kind of just all made sense.
I'm considering doing this dress again in a really bright rayon print I have to wear for my upcoming baby shower. The lack of fitting really works well for a pregnant body! If I do decide to sew it again I'll also do a pocket tutorial on the method shown in the pattern as I actually kind of like it.